Competences & Technologies
Kompetencer & Teknologier
On this page we have compiled some of the jobs we have done, to showcase our skillset and abilities in software development, integration, and maintenance. På denne side kan du læse om hvad vi primært arbejder med, samt hvilke teknologier vi benytter os af indenfor software udvikling, integration, vedligeholdelse, m.fl.
If you have questions feel free to contact us at any time. Hvis du har nogle spørgsmål så er du altid velkommen til at kontakte os.
Mobile Apps
Udvikling af mobilapplikationer med kompetencer indenfor native udvikling til både iOS og Android samt det nyeste indenfor HTML5 / web baserede cross platform løsninger, senest React Native. Development of mobileapplications with experience in native development in both iOS and Android, along with the latest HTML5/web based cross platform solutions. We are developing mobile platforms in React Native as well.
Technologies we use: Teknologier vi benytter:
iOS
Android
HTML5 apps
React Native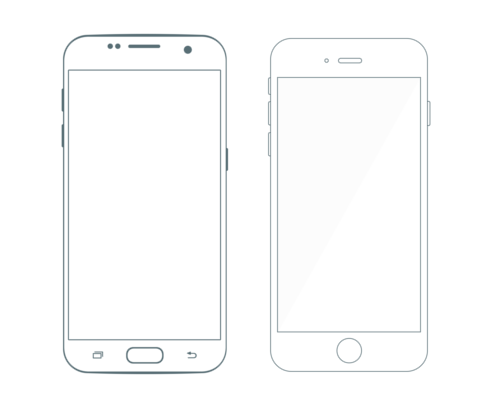 Database & Data warehouse
Opsætning, tuning og vedligehold af systemer baseret på større datamængder og quering af disse. Herunder query design og optimering samt den løbende drift og vedligeholdelse af cloud baserede databasesystemer. Setup, tuning and maintenance of solutions based on large amounts of business data and querying of these. Both query design and optimization as well as ongoing management and maintenance of cloud based database solutions.
Technologies we use: Teknologier vi benytter:
RDS
Redshift
SQL Server
AWS
Microsoft Azure
MongoDB
PostgreSQL
MySQL
RethinkDB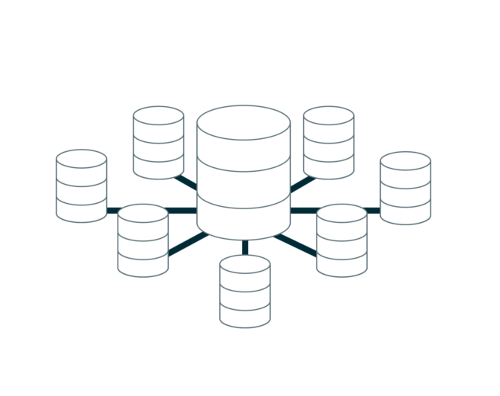 Integrations
Udarbejdelse af integrationer til forskellige, især offentlige, systemer med forskellig grad af kompleksitet og forskellige grænseflader. Eksempler på integrationer inkluderer: eSkatData, NemId, Kreditscoringsplatforme samt automatisering af vareforsendelser via fragtselskaber. Development of integrations to different, often public, systems with varying degrees of complexity and different interfaces. Examples of integrations include: eSkatData, NemID, Credit Scoring Platforms and automation of trade shipments via freight companies.
Technologies we use: Teknologier vi benytter:
REST
SOAP
.NET
C#
Java
Scala
Go
AWS Kinesis
Kafka
RabbitMQ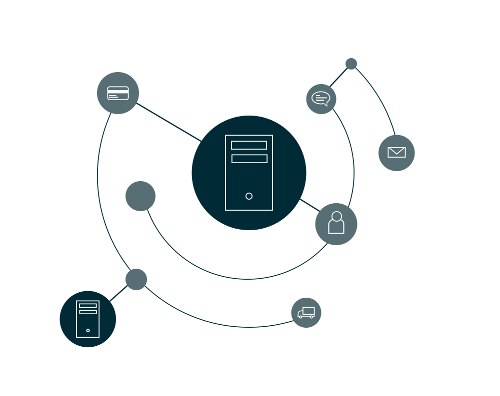 Machine Learning & AI
Med en solid teknisk forståelse som konstant ajourføres med de nyeste strømninger i feltet samt praktisk erfaring med anvendelse af kunstig intelligens yder vi rådgivning samt udvikling af sådanne systemer. AI systemer er komplekse, og vi gør en dyd ud af at få disse til at passe ind i en forretning snarere end at se det som værktøjer, der står alene. With a solid technical understanding that is constantly up-to-date with the latest trends in the field and practical experience in use of artificial intelligence we provide the counseling and development of these systems. AI systems are complex and it is important to us to make them fit into a business rather than see it as tools that stands alone.
Technologies we use: Teknologier vi benytter: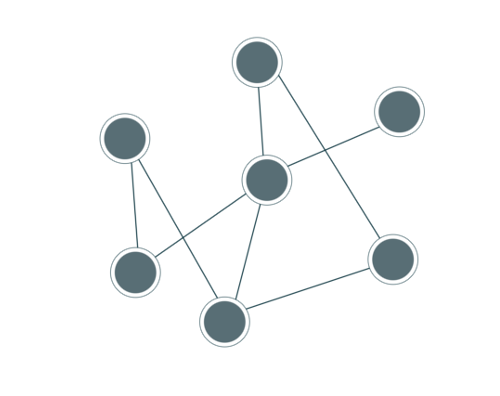 System Administration
Opsætning og vedligehold af hosting setups både cloud baseret samt på dedikeret hardware. Solide kompetencer indenfor Linux administration samt indenfor det nyeste i containerization såsom Docker Swarm. Setup and maintenance of hosting setups, both cloud based as well as on dedicated hardware. Solid competences in Linux administration and the latest containerization like Docker Swarm.
Technologies we use: Teknologier vi benytter:
Linux
Docker
Docker Swarm
AWS
Microsoft Azure
Heroku
AWS Lambda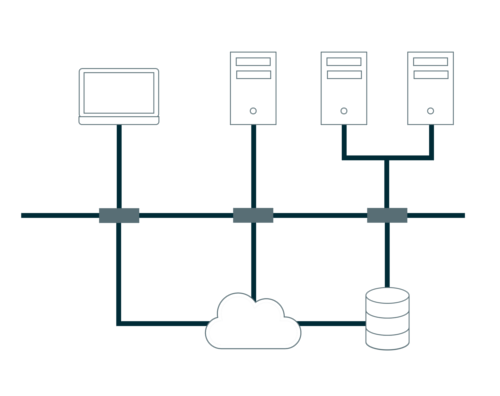 Web Development
Udvikling af webapplikationer og hjemmesider, herunder design og implementering. Brug af diverse applikationsarkitekturer såsom server-side rendering, single page applikationer og API udvikling. Development of web applications and websites, including design and implementation. Use of different application architectures such as server-side rendering, single page applications, and API development.
Technologies we use: Teknologier vi benytter:
.NET
C#
Java
Clojure
Python
PHP
React
AngularJS
jquery
Bootstrap
HTML5
Javascript
CSS3
Sass
Less
Git
Node.js
Photoshop
Wordpress
Ruby
Rails
Django